Leadership for a Transforming World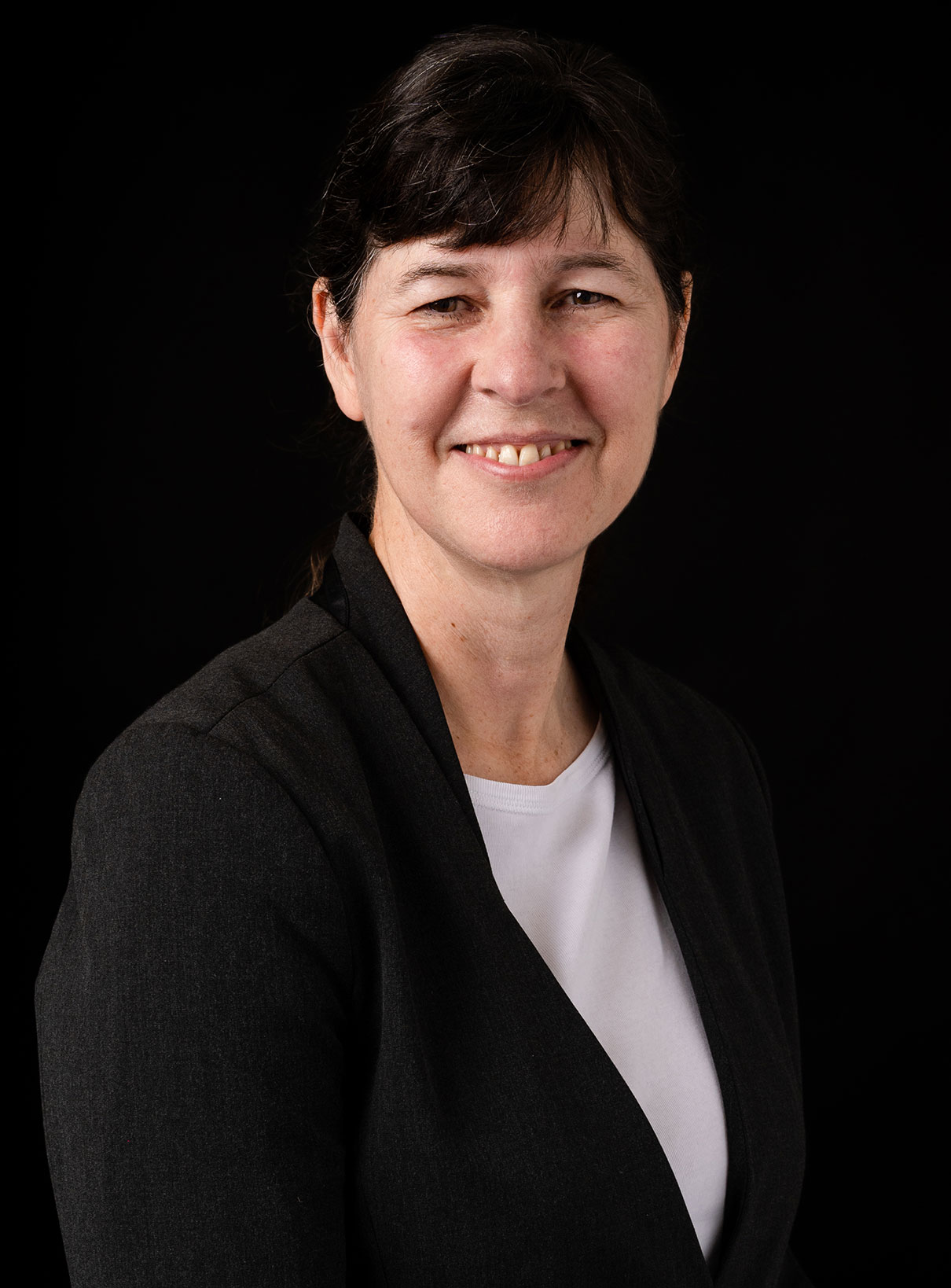 About Angela Spaxman, CMC (IAC)
Angela Spaxman is one of pioneers of executive coaching in Hong Kong with more than 20 years of experience in the people-development field as a coach, corporate facilitator and consultant in both Hong Kong and Canada.
She works with international leaders, managers and entrepreneurs in Asia to achieve breakthroughs in leadership effectiveness and life fulfillment. In the increasingly complex and dynamic environments of global business, Angela helps her clients develop the greater awareness and breadth of concern that are necessary to navigate the delicate balance between short-term profitability and long-term common good.
As a serial leader of small business ventures and non-profit organizations, she has grounded insight into practical leadership and entrepreneurial challenges. Angela's decades of personal development, her well-grounded confidence and her natural curiosity allow her to create strong coaching relationships that generate new insights and the clarity and courage to change.
Coaching Approach
Angela Spaxman has an eclectic coaching philosophy drawing from many different sources to serve her clients. The models she uses include adult development theory (Action Logics, Leadership Agility, The Leadership Circle, STAGES), Paradox Theory, Coach U's Personal Foundation Program, somatic emotional processing, Neuro-linguistic Programming, Marshall Goldsmith systems, ontological coaching, integral philosophy, mindfulness training, Toastmasters International public speaking training and more.
Coaching Specialities
Personal turnarounds for CEOs, senior business leaders and senior professionals relating to leadership and communication  skills, time management, emotional intelligence and personal fulfillment;
Executive presence and influence including clarifying personal brand, vision and strategies, presentation skills, self-marketing, internal sales and gravitas.
Career transitions including discovering and creating the ideal career path, networking and self-promotion and adapting to new work environments.
Qualifications
Certified Masteries Coach with the International Association of Coaching.
Certified to deliver The Leadership Circle Profile and The Leadership System.
'Coach U' Coach Training Program Graduate.
NLP (Neuro-linguistic Programming) Certified Practitioner.
Advanced Certification in Harrison Assessments.
Advanced Toastmaster Bronze from Toastmasters International.
More than 10 years of intensive personal and spiritual development.
Experience
Over 20 years as a coach, corporate trainer and consultant in communications, leadership, teamwork and management systems in both Hong Kong and Canada including:
Over 5000 hours of coaching experience with clients from at least 25 different nationalities.
Career & Executive Coach, Director of Spaxman Ltd. Hong Kong, 2000 to present.
Founder and Lead Coach of Loving Your Work, 2007 to present.
Adjunct Assistant Lecturer at HKU SPACE, 2004 to 2015.
Senior Trainer with The Potential Project, delivering mindfulness training to corporate executives, 2011 to 2014.
10 years in planning, engineering and consulting (Canadian forest industry)
13 years community leadership experience in coaching, environmental protection and other clubs including:
President, International Association of Coaching, 2008-2009. Leading an international team of more than 50 staff and volunteers.
Founding President of the Hong Kong International Coaching Community, 2002 to 2005.
Chairman, Clear the Air, Hong Kong, 1999 to 2001.
 
Corporate Clients Include:
Chemicals
BASF
Hempel
Wacker Chemicals
Logistics
Modern Terminals
Wilson Logistics
Technology
AXA Technology
CommScope
Emerson Electric
Rockwell Automation
ThyssenKrupp
SGS
Vertiv
Marketing and Events
DealDash
Empire Entertainment
Epsilon
Galton Voysey
Consumer Products
Casino Group
foodpanda
L Brands
L'Oréal Ltd.
LVMH
Nissan
Starbucks Coffee
Tchibo
VF Corp
Travel and Hospitality
British Airways
Mandarin Oriental Hotels
Health Care
Bayer HealthCare
Fresenius Medical Care
GlaxoSmithKline
Schering China
Education
City University
Davis College
HKU SPACE
Vocational Training Council
Other
China Light & Power
Hong Kong ASTRI
Hong Kong Jockey Club
Finance
Bowne
C2FO
Fox-Pitt, Kelton
ICG
Lighthouse Financial Technologies
Matchpoint Investments
Merrill Corp.
Natixis
Standard Chartered Bank
T-Rowe Price
Insurance
Lockton Insurance
Peak Re
TigerRisk
Zurich Insurance
Professional Services
Herbert Smith LLP
KPMG
Towers Watson
Stephenson Harwood LLP
Winston & Strawn LL
"Before starting the coaching, I did not expect to learn so much about myself. Angela's approach was non-intimidating, yet effective and assuring."
Chief Risk Officer for an insurance company
"Angela helped me to see my own strengths and abilities that I don't normally see myself.  She is very supportive and always non-judgmental."
Business Consultant
"Angela has a gift for probing gently yet with laser accuracy, asking the right questions, challenging me to notice where I'm sabotaging myself, encouraging me to see things differently and prodding me to stay on track. She also demonstrates a rare balance of left-brain, down-to-earth business common sense and heart-felt joy and compassion."         
Small Business Owner, Hong Kong
 "I found Angela to be an excellent coach. She has a great skill at listening, and at getting to the heart of the matter. She made valuable suggestions for change, and pushed me beyond my own limits to take action quickly. Through coaching, I was able to make some dramatic changes in both my personal and professional life."
Psychologist, Author
"Angela has a unique ability to be both reassuringly supportive and constructively critical at the same time. Her probing questions forced me to re-examine the decisions I took and why, helping me to better understand both what drives me and the people that work for me."
Managing Director, Media Industry
Sample Coaching Achievements
A talented and experienced salesman and creative, entrepreneurial thinker was given the chance to be promoted to COO of a regional insurance business in Asia. He needed to significantly improve his ability to focus, set and follow priorities, delegate effectively and have more gravitas to lead the whole team. Through a program of executive coaching, he formed new working habits and behaviours and was able to successfully transition to the new role. Within 6 months he had secured the trust of his boss and the respect of his team. He reduced overhead costs per employee by 36% and recovered HK$1 million in aged debts.
From Aggressive Technical Manager to Self-aware Strategic Business Leader
The highly motivated and technically competent Regional IT Manager was at risk of derailing when her supervisor retired and was replaced by a manager with a very different management style. The management change meant that she needed to take more ownership and initiative to build, motivate and empower a multi-cultural regional team Through a 6 month executive coaching program, she transformed from a technically proficient executor to a business leader. In particular she began to manage effectively within different cultures, to delegate more fully and to take a visionary and purposeful stance rather than simply solving problems. Her transformation eliminated $3 million in projected turnover costs related to her and her team.
From Soft-spoken Technical Manager to Passionate Business Leader
The Hong Kong-based Managing Director of the Asian office of a multinational telecommunications company was derailing. He was lacking clear initiative, decisiveness and confidence in driving his business. He was becoming increasingly isolated and had lost his motivation to take action to improve his division. Through a nine-month executive coaching program, he turned around his attitude and was able to revive the trust of his supervisor and reignite his own passion for driving the business in his team. He reorganized his team's structure, initiated new communications training programs to strengthen team culture while eliminating $1 million in projected turnover costs.