Leadership for a Transforming World
Leadership Programs and Events
Angela Spaxman designs and delivers custom programs and events for organizations who aim to develop leadership, strengthen leadership teams, and enhance organizational cultures.
Offers include:
Leadership Team Retreats, Offsites and Annual Meetings.
Leadership Development Programs for Emerging Leaders or Senior Leaders.
Meeting facilitation for strategic planning, team-building or merger integration.
Our Advantage
Highly experienced and continuously developing coach and facilitator.
Long experience working with multi-cultural groups in Asia.
Excellent presence and modelling of a coaching approach to leadership.
Focus on the business outcomes, not just the development outcomes.
Access to a wide range of development models, assessments and processes.
Ability to design customized programs to the specific needs and budget of the organization.
Flexibility to adjust the development process according to what works and what is needed.
Option to include additional coaches and trainers with Cantonese and Mandarin language capability.
Using accelerated learning techniques to maximize retention.
Extending the program over a period of months to complete implementation of the learning.
Key Features
Personal, team, leadership and culture assessments to unlock blind spots and speed mutual understanding.
Engaging experiential, interactive and discussion-based activities.
Consultation and customization for a collaborative approach to program design.
Digital tools for learning implementation follow-up.
Ongoing leadership team coaching support.
Leadership Skills Training
We offer skills training on selected leadership skills for integration into leadership events or programs.
Communications
Difficult conversations
Giving and receiving feedback
Responsible conversations
Conflict resolution
Taking perspectives
Listening
Leadership and Self Management
Leadership vision
Mindfulness training
Emotional intelligence
Facilitation for leaders
Career visioning
Embodied leadership
Coaching
Presence and awareness
Building trust and rapport
Asking questions
Listening
Reframing
Coaching conversations
Mentoring
Organisations Worked With Include: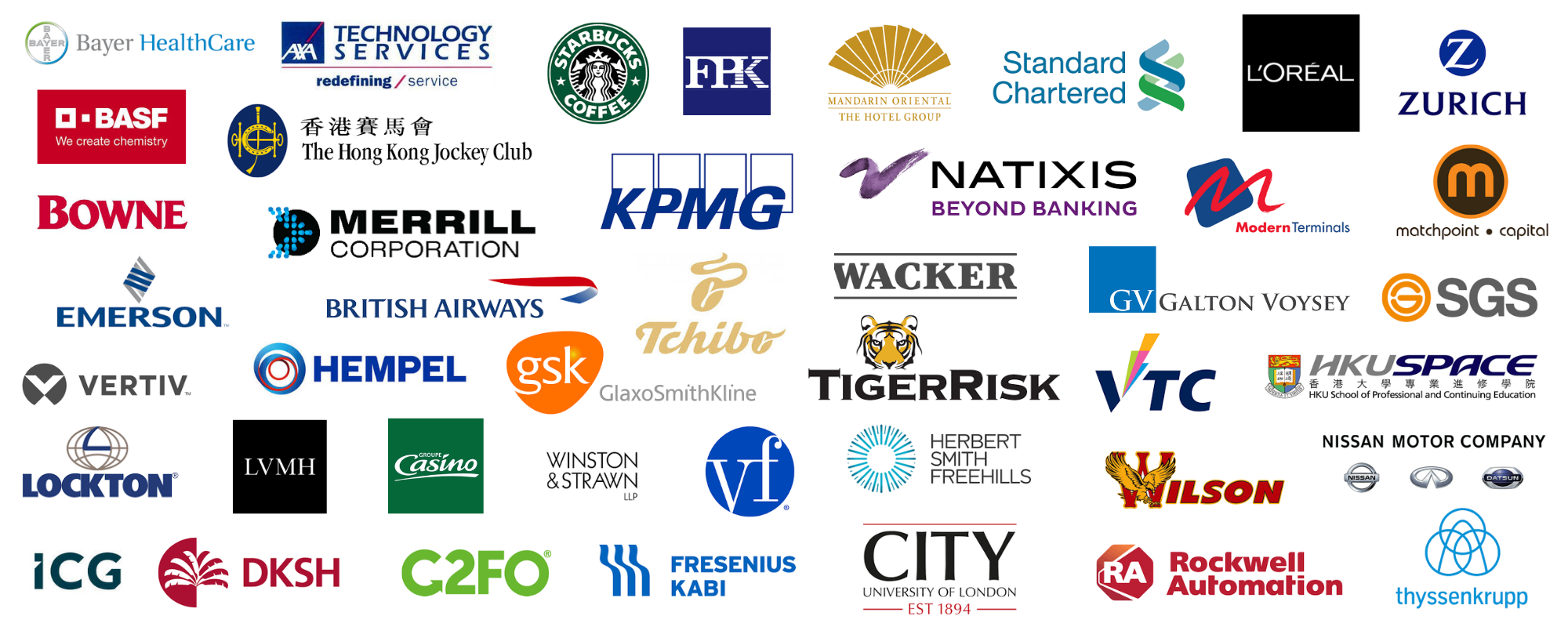 Besides her excellent practical coaching skills, Angela is a very resourceful person for everything related to coaching. She is extremely well connected and helped us find coaches for a number of colleagues in different locations. She also conducted (together with a colleague) a coaching training for our management team in China which was very much liked by the participants. And it was effective with a medium and long term impact.
Managing Director, Pharmaceuticals Industry
"You have a great way about you that makes everyone very comfortable talking about uncomfortable topics."
Sourcing Manager, Action Sports Industry
"I found Angela to be an amazing coach! She uses the skills of listening and questioning extremely well, demonstrates empathy and understanding at all times, and knows when to challenge me or ask for my commitment to action. She is non-judgmental, positive, and completely trustworthy. I recommend Angela highly because she is honest, has integrity and is well respected in the Hong Kong market. She is well trained, experienced and 'walks the talk'."
Finance Industry, Learning and Development Manager
Sample Programs and Events
Developing Future Leaders
A 9-month program for 10 emerging leaders delivered annually within a financial institution.
Goals: retaining talent by connecting young leaders to senior leaders, engaging them in strategic projects, developing self-leadership and empowering career path clarity.
Includes: individual coaching, assessments, three 2-day workshops, Action Learning Projects, touch points with managers and corporate executives.
Designed and delivered with Acumen Global Partners in close collaboration with the institution.
A 1-day workshop for 12 leaders supported by assessments, individual coaching and follow-up learning commitments.
Goals: to connect, inspire and develop collaborative skills in the senior leadership team in preparation for strategic planning conversations.
Includes: pre-workshop individual and team assessment, one-on-one coaching, integration of the organization's leadership models and values, delivery of the team event with experiential and interactive elements, automated follow-up support for implementation of learning.
Merger Integration Off-site
A 2-day off-site meeting for 30 leaders representing two merging organizations.
Goals: to connect, align and inspire leaders from the merging organizations as a strong, positive, practical and creative start to their new collaboration.
Includes: design collaboration with corporate sponsors and leaders, interactive activities, facilitated discussions, strategic thinking processes, intuitive processes and sharing.