Happy New Year 2021!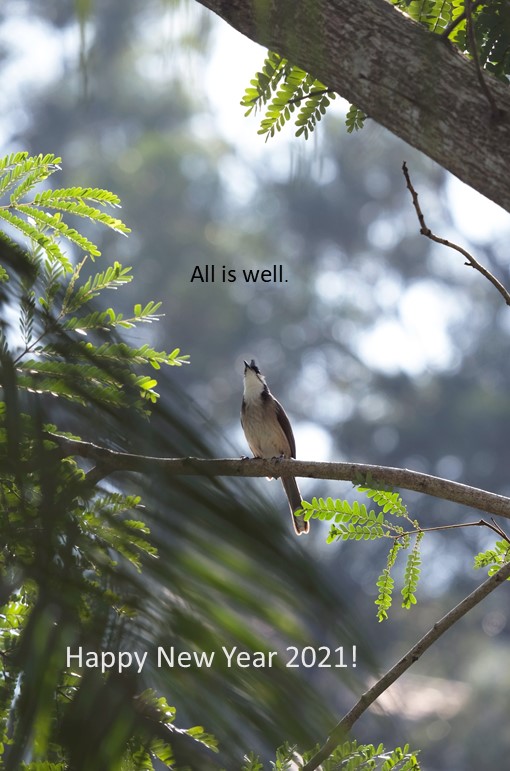 As we enter the year 2021, I want to fully appreciate the gifts and lessons that 2020 brought us. Even as we suffered many losses, the massive disruptions of the coronavirus global pandemic blessed us with unprecedented opportunities to reflect, connect in new ways, suffer through changes and losses, and understand what is most important to us.
The most valuable balm that I have been standing on all year, is just a thought, neither true nor untrue yet extremely useful.
The thought is that 'all is well'. It is a faith that the laws of the universe relentlessly bring balance. No matter how painful our experiences are, there is always a lesson to be gained. Even in death, the ultimate loss, I can believe this to be true. And even if it is not true and our destiny is simply more pain and suffering, I can relieve my own suffering in this moment by noticing that 'all is well'.
Wishing you and your loved ones many moments of noticing that all is well as we enter a new year.