Are you thinking about a career change? Do feel stuck in your current job? Are you looking for work but not getting anywhere?
Our career change workshop was sold out in March, so we're running it again in May.
Career Change Workshop
A lunch workshop and mini-coaching program
A powerful and inspiring workshop designed to help you through those first essential stages of changing careers: figuring out what you really want and helping you to move forwards.
Join Carole Lewis and Kully Jaswal from Loving Your Work for a mini- coaching program that will help you choose a new career in a structured way.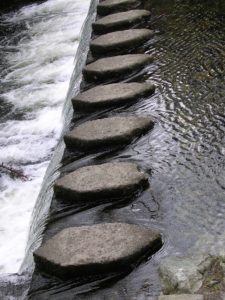 The first step to any career change is to get a clear understanding of what is important to you. Only then can you figure out what the right career is for you. That's what this workshop is all about!
Often career changers 'jump in at the deep end', trying to list job options before thinking about what they want to get out of a career change. This can result in a lot of frustration, and rarely results in a good career change.
Why? Because picking a new career without understanding your basic 'me-criteria' is akin to closing your eyes and picking a career at random. No wonder people spend years going around in circles trying to decide what to do next. Through this workshop, you learn how to choose a new career, the right way.
In short, you'll go away with some tools, techniques and knowledge you need to make your career change a success.
What you'll cover in the workshop:
Who am I?  Understand yourself and your core 'values'.  
What do I want from a career?  What are your skills and strengths and what do you enjoy doing?
Think outside the box and look at things from a new angle and
Leave with clarity and steps to help you move forward.
Date:           Wednesday 9 May, 2012
Venue:        Exchange Square, Central, Hong Kong
Time:          12 – 2.30pm
Fee:            $900 including light lunch
"The Career Change Workshop was definitely one lunch-time break well spent!  Even though it was brief, I went away feeling more enlightened about myself, and the nature of the changes I am seeking.   Carole and Kully introduced us to simple tools and techniques that helped me get back in touch with myself, and to clearly identify my fundamental values and strengths that will help me make a sustainable and permanent change. Kully and Carole were fantastic facilitators, and by the end of it, had won over the group's trust and confidence."
 
Vivienne Fung
Lawyer
Please register online through the link below.
For more information, email Kully  or call 6748 7928 in Hong Kong.